Sunday Service
English Service – 8:30 AM
Pidgin Service – 10:30 AM
Corner of Boroko Dr & Bava St
P.O Box 1689 Boroko, N.C.D,
Port Moresby, Papua New Guinea
Come & Grow With Us
Our vision is to be "a dynamic mission minded church growing obedient, compassionate disciples, trained and equipped to impact nations, Boroko, National Capital District and Papua New Guinea with the Gospel of Jesus Christ by word and actions empowered by the Holy Spirit."
Beliefs
1) The Bible as the Inspired Word of God
2) Jesus Christ as both God and man
3) That we are released from the penalty of sin through Jesus' death on the cross
4) That we are saved by faith in Jesus Christ alone
5) That the Holy Spirit empowers, guides and comforts the believer
6) Believers baptism by immersion and the Lord's Supper as the Ordinances of the Church
7) The Responsibility of every member of the Church of Jesus Christ to seek and live a life that "sets an example in speech, in life, in love, in faith and in purity " (1 Timothy 4:12).
Values
1)  The unity in Jesus Christ as Christians
2)  The International and inter-communal solidarity
3)  The Bible-centered beliefs stated above
4)  To love, forgive and serve all God's people
5)  The Great Commission as our marching order
6)  To share regularly in fellowship meals, outings, study of God's word and hospitality in our homes
Vision
Boroko Baptist church seeks to express the love of God and His desires to see people made whole physically, spiritually and emotionally through a relationship with His Son Jesus Christ and to grow and go into the world witnessing for the glory of God and the salvation of non-Christians
Mission
We seek to:
1)  Pray and make disciples of Jesus Christ through active and anointed outreach
2)  Identify, train and encourage the use of God-given gifts
3)  Encourage regular corporate worship
4)  Involve all people in caring for one another with a view to change their lives
5)  Encourage full and wide participation in the life, decision-making and leadership of the Church through membership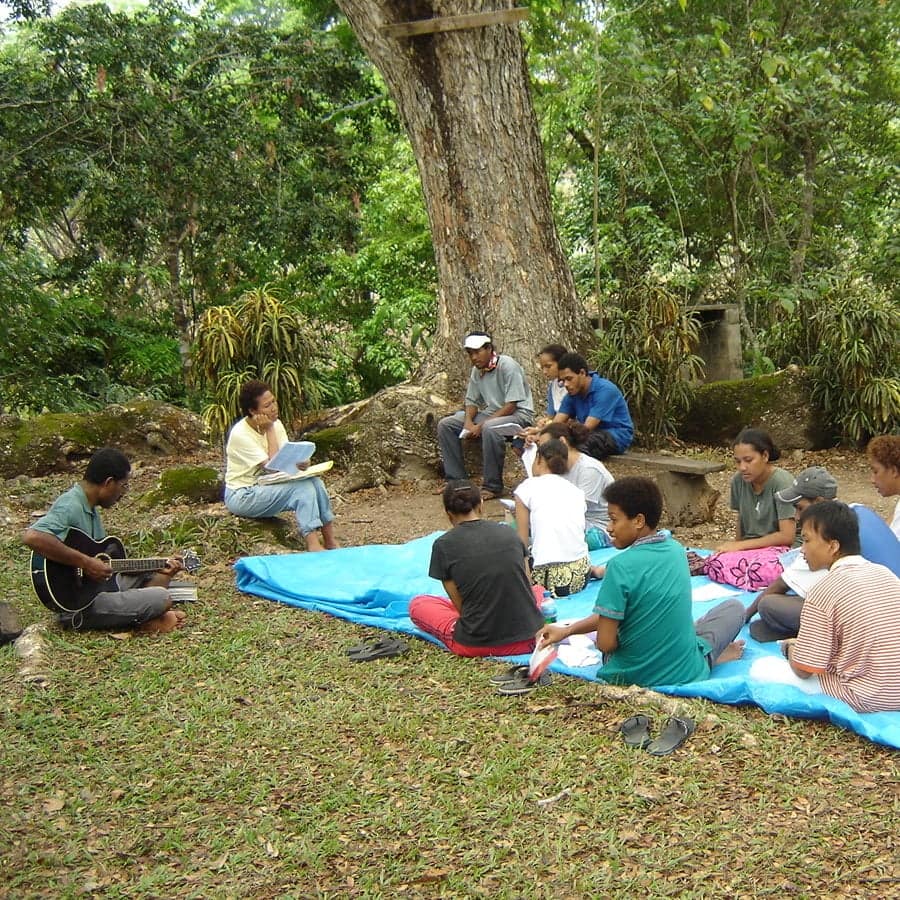 Membership Is Open To All
Membership is open to all those who confess their faith in Jesus Christ as Lord and Saviour, who have been baptized by immersion, who agree with the Church mission statement, and who are willing to be committed to its vision.
Dual Membership
Dual membership is available for those who wish to become members of the Boroko Baptist Church while retaining membership in a church in another province or country.
Protocol
Anyone wanting to apply to be a member should first approach the Church Secretary, who will arrange for an interview with the Senior Pastor and one or more representatives of the Church Board. The name of the applicant will then be printed in the Church Bulletin on two consecutive Sundays before a decision is made by the Board.
New members are then welcomed during one of the worship services.
The members roll is reviewed annually by the Church Board. It may remove the names of those who have moved permanently away from Port Moresby, or who have not attended worship for 12 months, and who have not responded positively to pastoral visitation and care.
Disciplinary Process
In cases of differences between members or alleged wrong-doing, the procedures set out in Mathew 18:15-17 is followed by the pastoral staff and the Church Board. If the offense is serious, it may be brought to the church members at one of its meetings for a decision. The Church has power to admonish, suspend and expel any member, but only after those concerned have been given an opportunity to be heard, and by a 67% majority decision of members present.
Authority for the administration and supervision of the activities of the Boroko Baptist Church is vested in the Church Board which is elected annually from among members of the congregation.
An international church located at East Boroko, Port Moresby and is affiliated to the Baptist Union of Papua New Guinea. We are a multicultural, evangelical and participatory community of people of varying ages, capacities and backgrounds. We are made up nationals and expatriates.
Our congregation was formed in 1964 to provide worship services, Christians education, fellowship and service using the English language. From its beginning Boroko Baptist Church has been open to people of any nation and race.
WE ARE LOCATED HERE
Corner of Bava Street, Boroko Drive P.O Box 1689 Boroko, N.C.D, Port Moresby, Papua New Guinea
Sunday Service
Corner of Boroko Dr & Bava St
English Service
9:00AM – 10:30AM
Tok Pisin Service
11:00AM -12:30PM
Corner of Bava Street, Boroko Drive P.O Box 1689 Boroko, N.C.D, Port Moresby, Papua New Guinea
We would love to hear from you.